'Amber' glass bead based on finds fromViking-era Jorvik
---
'Amber' glass bead based on finds fromViking-era Jorvik
£18.00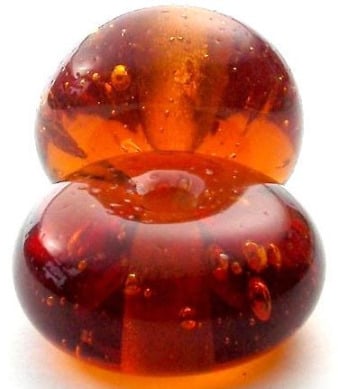 Amber was much prized by the residents of Jorvik, there is evidence for two workshops where amber was turned into various items of jewellery.
This amber-coloured glass bead is based on the large amber beads found in the site of the Clifford Street workshop. It measures approximately 36mm x 20mm, with a 5mm hole.
The price is for a single glass bead.