Although they are commonly called 'bangles' or 'armlets' many of the Iron age large-hole beads of this type are not of a size to be worn as a piece of jewellery. Of course, this doesn't make them any less beautiful, and there is some possibility that they were worn suspended as pendants.
Based on types from the continent, they have three twisted glass cables.
Choose from (A) blue/white and red/yellow cable, (B) all opaque lapis blue/white cable, (C) blue/white and yellow/blue cable or (D) all blue/yellow cable.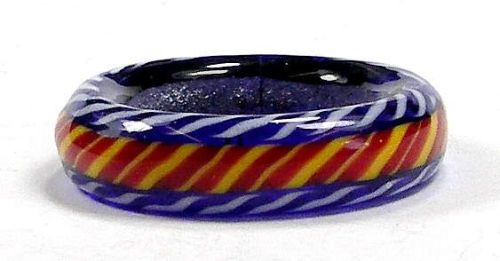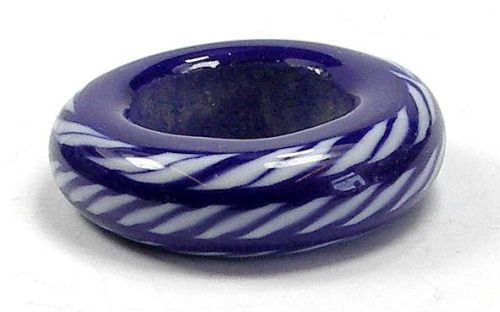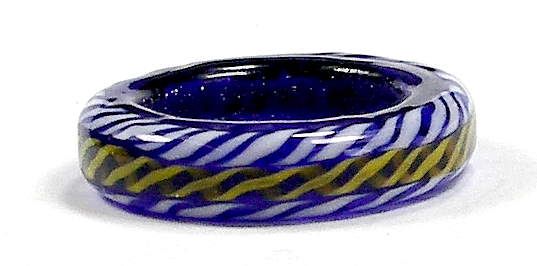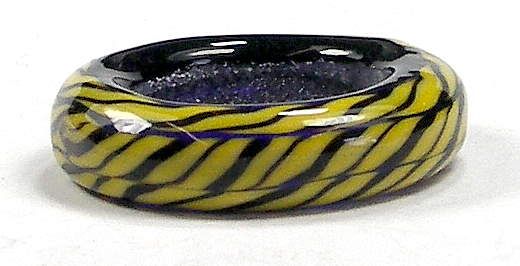 The inner diameter is approximately 20-22mm but each one varies as they are handmade individually.

The price is for a single bangle, in one of the styles shown. Please select the style you prefer below.