Complex Eye Bead - Arras type
---
Complex Eye Bead - Arras type
£4.00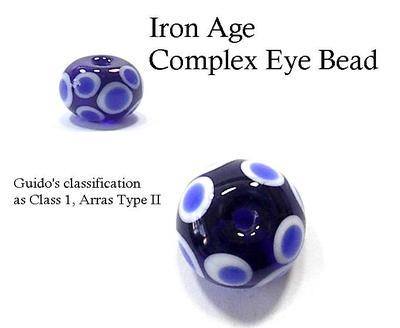 There are a wide variety of complex eye beads, this one is classed by Guido as a Type 1, Class II complex eye bead from Arras Farm, in East Yorkshire, a Middle Iron-age group of burials, including a chariot burial.
This bead is a reproduction of the original type with transparent cobalt blue glass layered with white and blue glass dots to form the eyes.

This bead measures approximately 12 x 20mm.
Save